Digimagaz.com – Digital wallets have revolutionized the way we conduct our day-to-day financial transactions. In the past, we had to carry cash or physical credit cards to make payments. However, with the advancement of technology, we can now rely on digital wallet applications to make payments easily and swiftly. Digital wallets applications are a modern solution that allows us to store money, make payments, and transfer funds using mobile devices.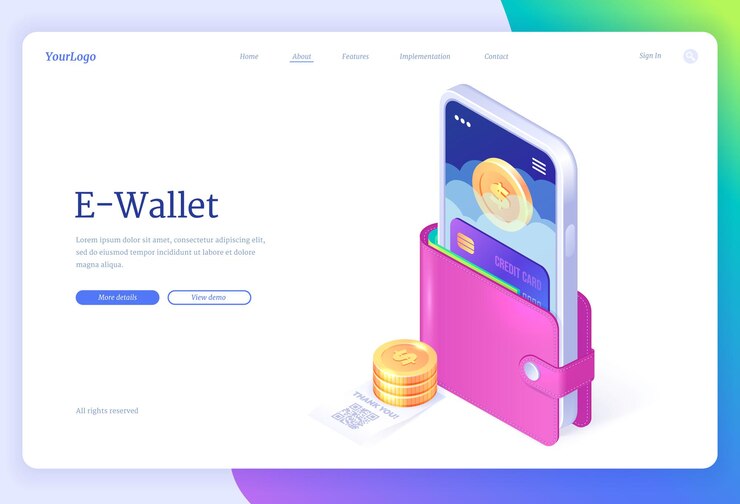 Benefits of Using Digital Wallet Applications
1.      Ease of Use
One of the primary advantages of digital wallets applications is their user-friendliness. You simply need to download the application, create an account, and link it to your bank account or credit card. Afterward, you can easily complete transactions with just a few taps. No longer do you need to carry cash or physical cards, making transactions faster and more efficient.
2.      Speed and Affordability
Transactions using digital wallet applications can be completed in a matter of seconds. You can send or receive money instantly, even if you are far from the recipient or sender. Additionally, transaction fees are typically lower compared to traditional bank transfers or credit card usage. This makes digital wallet applications a more economical choice for various everyday transaction needs.
3.      Security
Digital wallet applications have implemented multiple layers of security to protect users' financial data and information. They use data encryption and two-factor authentication to ensure that your transactions are safe and protected from unauthorized access. Furthermore, you can enhance account security by using a password or fingerprint recognition, adding an extra layer of protection.
4.      Expense Tracking
With digital wallet applications, you can easily track and monitor your expenses. These apps often provide features to categorize your transactions, giving you a clear overview of how much you spend on food, transportation, shopping, and more. With this information, you can create a better budget and manage your personal finances more effectively.
5.      Notifications and Reminders
Digital wallet applications can send notifications and reminders for bill payments, credit card due dates, or relevant offers and promotions. This keeps you up-to-date with your financial status and ensures you don't miss crucial payments or opportunities.
6.      Digital Storage
With digital wallet applications, you can store your credit cards, debit cards, or other payment information digitally. This reduces the need to carry multiple physical cards in your wallet and enhances the security of your financial information.
7.      Automatic Currency Conversion
When you use digital wallet applications for international transactions, they usually offer automatic currency conversion features. This allows you to make or receive payments in foreign currencies without the hassle of manual conversion. This feature is especially useful for frequent travelers or those dealing with cross-border transactions.
8.      Low Transfer Fees
International transactions through digital wallet applications are often cheaper than using traditional banks or financial institutions. These low transfer fees can save you money, particularly if you frequently engage in cross-border transactions or send money to family and friends abroad.
9.      Convenience for International Payments
While traveling abroad, digital wallet applications can be an incredibly useful tool. You can easily make payments at restaurants, stores, or tourist attractions that accept digital wallet payment methods. This eliminates the need to exchange cash or use credit cards, making transactions more practical and efficient.
In conclusion, the use of digital wallet applications offers a multitude of benefits for everyday financial transactions.